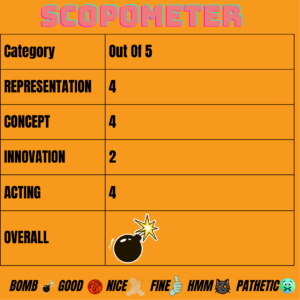 A plot summary for those who may not know about Bol Bachchan:
Abbas Ali (Abhishek Bachchan) and his sister Sania (Asin) are compelled by circumstances to go to a village in quest of employment. After Abbas saves a child's life, Prithviraj Raghuvanshi (Ajay Devgn), the village strongman, appoints him to manage his estate. Abbas does not refute Prithviraj's false claim that he is named Abhishek Bachchan.
Abbas remains silent and believes that his honorable work will shield him from Prithviraj's fury, knowing full well that Prithviraj will crush his bones if he discovers that he has been lied to. Sania and others back Abbas' choice and aid in obscuring his deception.
Bol Bachchan: A Hilarious Time Capsule of Classic Comedy
This high-profile summer blockbuster gets off to a rocky start with a clumsy musical number, but once it gets going, the film's compelling performances and ever-escalating panic make its two-and-a-half hours fly by.
The characters are all hilarious, whether it's the gay dancer Abbas or the man who speaks poor English, Prithviraj. The film's constant obfuscation creates numerous occasions for audience members to laugh aloud.
With a deadpan visage and bright eyes, Devgn is in fine form as he delivers lines like "Hard work is the keyhole to saxophone" and "Boy in armpit, hyper-noise pollution in city." which refers to Bagal mein chora, Sher mai dhindhora, etc.
Laughing Through Time: Bol Bachchan's Nostalgic Comedy Delight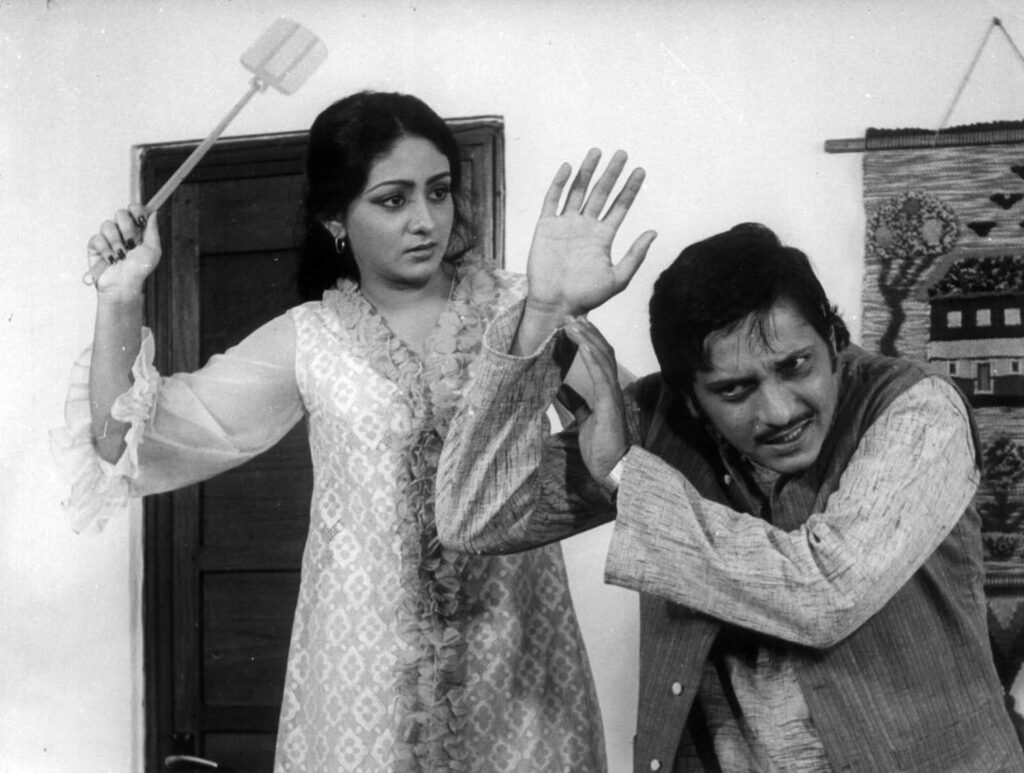 The movie has a constant up-and-down quality to it. One scene will have you giggling uncontrollably in your seat, while another would have you daydreaming due to a plot that feels too emotional and stretched out to actually care for.
However, Rohit Shetty is fundamentally obsessed with films, and Bol Bachchan is his ode to that timeless masterpiece, Golmaal. Bol Bachchan's narrative builds on the core Golmaal storyline. In actuality, the movie makes numerous allusions to the original.
While Rohit Shetty does utilize a lot of the core of what made the classic Golmaal successful, it is clear as day that he revamped the storyline in such a manner that it can easily be identified as one of his films. Full of comedy and action, while slightly missing the mark when it comes to drama.
Did You Know This About Bol Bachchan?
After 9 years, Ajay Devgn and Abhishek Bachchan collaborated under the direction of Rohit Shetty. They both appeared in his debut movie Zameen in 2003.
Amitabh Bachchan appears in both the original and remake of Golmaal (1979) and Bol Bachchan.
Amitabh Bachchan designed his act for the movie's title song, in which he had to emerge from a giant egg, in Amar Akbar Anthony (1977).
Surpassing films like Dhoom, Bunty Aur Babli, and Guru as the highest-grossing Abhishek Bachchan lead role film.
Bol Bachchan: Resurrecting Vintage Laughter with a Modern Twist
The comedy takes a modern twist with the help of its religious and LGBTQ+ themes rolling in the background. While the main humor is derived from how Abbas Ali attempts to lie to his teeth to the leader of Ranakpur to get past his judgments, the themes of why he has to enact these lies are not so subtle.
Comedy has never been a genre that has shied away from touching on the most sensitive of topics. In fact, some are better off due to that very act. As it is the truth behind the joke that makes it ten times more hilarious, Bol Bachchan makes sure to use common stereotypes and the fear of the religious communities clashing with one another and comes out a masterpiece because of it.
Therefore, all the classic jokes and the retelling of the exact same scenario get layered with these themes that add more substance to the film and its jokes. Other than the clear moral message of "Sachi niyat se kaam krunga, toh na Allah bura manenge, na hi Bhagwan." It became clear that Rohit Shetty wanted Bol Bachchan to remain in the category of comedy and not dwell too deep into matters of religion or anything of the sort.
Comedy Renaissance: Bol Bachchan's Retro Charm in a Modern Avatar
Back in the day, having a mustache in ancient Bollywood was crucial. The heroes had them. So did the bad guys. The mustache is used as a less important gimmick in Rohit Shetty's Bol Bachchan which is a lifted-off and re-manicured version of Hrishikesh Mukerjee's Golmaal.
Bol Bachchan unabashedly embraces the need to be goofy and comedic, occasionally knocking down and clinging to Bollywood's artificial standards.
The film is a great watch, even today. The comedy is still very much relevant and the struggles of the main character are also easy to relate to. Similar to many other comedies by Rohit Shetty, Bol Bachchan feels like a diamond in the rough in his cinematography.
Also Read: Rocky Aur Rani Ki Prem Kahani: 25 Years… & KJo's Still Got It