I turned 12 years old in May 2013 and it was the time of my summer holidays. Back then, every kid in my locality would casually hum to the songs of Aashiqui 2 and Yeh Jawaani Hai Deewani. As long as I can recall, the music album of these two films has found a place in almost every kid's playlist. Amidst all of this, my mother and I went to the theatre on the 5th of July to watch Lootera, which had stark differences from the other Bollywood films that had been feeding us so much glamour and lavishness back then. I was mainly intrigued by the poster of the film which was not very loud in its tone.
It just had a boy and a girl leaning against each other's foreheads, lost in each other's presence. There was nothing grand about the look, but it exuded a very strong sense of calmness within me that not many films were able to do before. To date, I am careful about not re-watching Lootera too often.
Because whenever I do feel like watching it, I get to meet my 12-year-old self who sat through the ending of the film, absolutely shaken to the core. And that cannot be done if you reach a saturation point in your re-watch session of it.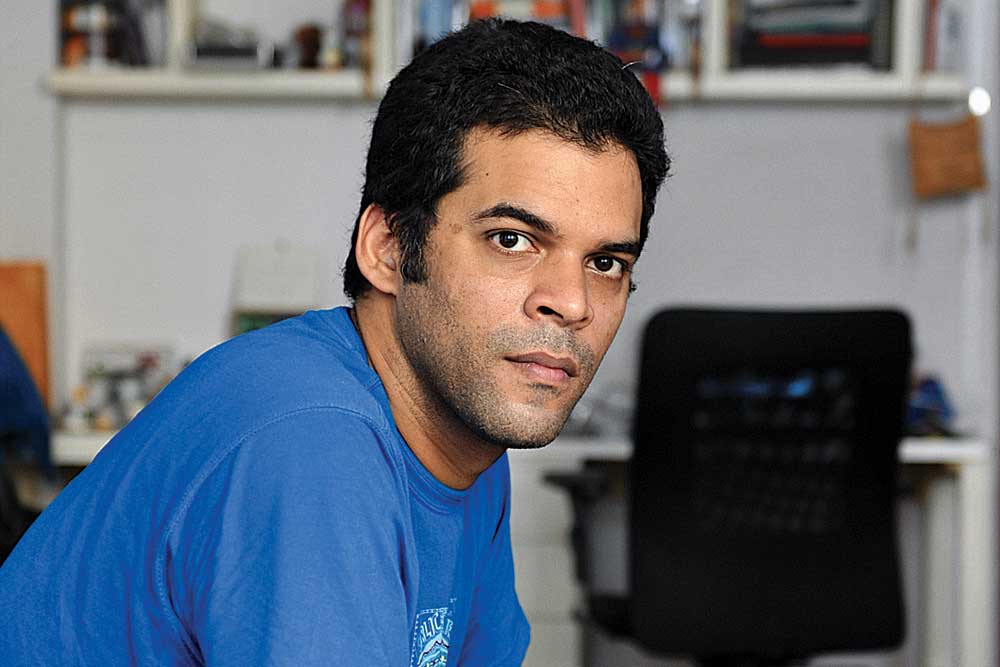 Vikramaditya Motwane transported me to an era that I wasn't born in but was still attractive enough to make me sit through the movie's duration. And this statement comes from the experience of a 12-year-old.
Being of Bengali descent myself, Lootera was a fresh and more authentic approach to the richness of the Bengali culture. The costumes and sets weren't loud in their presentation as they were in a film like Devdas, which is coincidentally another film about a failed romance (also whose production Motwane was a part of as an assistant director).
The subtle treatment of these aspects sort of created a backbone for how Motwane could present his characters and shape them through the course of events in the story. But unlike other mainstream films, what made the theatrical experience of watching Lootera so memorable and everlasting was that every aspect was in perfect sync.
Every department from the story, writing, casting, music, production, and costumes complemented each other so beautifully on screen. The film oozes an artistic appeal that is extremely rare to find in many Hindi films today and that you wouldn't mind spending your precious time buying a ticket to the movie theatre.
Lootera is a film that is more about the individual journey of the two main characters rather than the entire premise of it. It is a story about betrayal in the course of love and how the act of being vulnerable with someone unleashes a hidden desire to be free. Varun was bound by the shackles of thievery and never had the privilege of being his own master.
Held back by the harsh truth he lives with, he cannot muster up the courage to stand up for himself. He never dared to build a life of his own with Pakhi. Pakhi, dying of tuberculosis, becomes a recluse but is never free from the pain she has suffered due to Varun's betrayal. The theme of reclusiveness dominates the entire second half of Lootera. But the beauty of Bhavini Iyer's writing adds another layer to this theme- freedom.
Varun has carried the guilt of hurting Pakhi for one year and has never found peace in life. But when life offers him the golden chance of deciding for himself, he realizes that the world he has always lived in has nothing left to offer him. He now wants to make his world with Pakhi in her days.
He now wants to be a recluse like Pakhi but free from the fear of any looming danger out there. He also musters up the courage to be vulnerable in front of Pakhi, and asks for forgiveness. And his efforts of tying a painted leaf to the wilting tree outside her house show his wish to free Pakhi from hopelessness before her death.
I don't think that my theatrical experience of this would have been so memorable without the exceptional music and lyrics by Amit Trivedi and Amitabh Bhattacharya.
The songs and background score act as the perfect means to push the narrative forward and make you resonate with the world of Lootera more than you expected. Every song represents the different moods explored in the film. And the same goes for the cinematography. The frames in the first half are filled with bright colors and the sweet tunes of Sawaar Loon and Monta Re, only to transport you to a different atmosphere in the second with a warm blue tinge. The song sequences of Shikayatien and Zinda will never fail in making me an absolute emotional wreck.
Deep inside, I am still waiting for a re-release of Lootera in theatres. With the onset of the OTT culture, people have started to appreciate more nuanced and subtle storytelling. Maybe this could prove well for the movie where people would pay money to see this film, which is pure poetry in motion.
Also Read: Bheed: When We Look Beyond Our Privileges