It can be difficult and time-consuming to prepare for government exams, especially the UPSC (Union Public Service Commission), which is one of the hardest and most prominent tests in India.
Aspirants frequently spend hours with their textbooks and study materials, but occasionally a mental break is required. Consider adding some motivational and instructional films to your preparation routine if you're seeking an offbeat but useful study tool.
Here are the top 10 films for studying for government exams, particularly the UPSC.
1. Swades :
This thought-provoking movie, which Ashutosh Gowariker directed, follows an NRI (played by Shah Rukh Khan) as he travels back to his native India. The movie Swades highlights the value of each person's contributions to society's advancement and serves as a reminder of the obligations that come with being a citizen.
2. Rang De Basanti :
Rakeysh Omprakash Mehra's stirring film Rang De Basanti explores the life of a group of young people who decide to become revolutionaries. The movie emphasizes the value of civic responsibility, patriotism, and the necessity of challenging the existing quo in order to create a better society.
3. Sardar :
Sardar (1993) is a biographical film directed by Ketan Mehta that follows the life of Sardar Vallabhbhai Patel, known as the "Iron Man of India," who was a key figure in both India's war for independence and subsequent integration.
4. A Wednesday :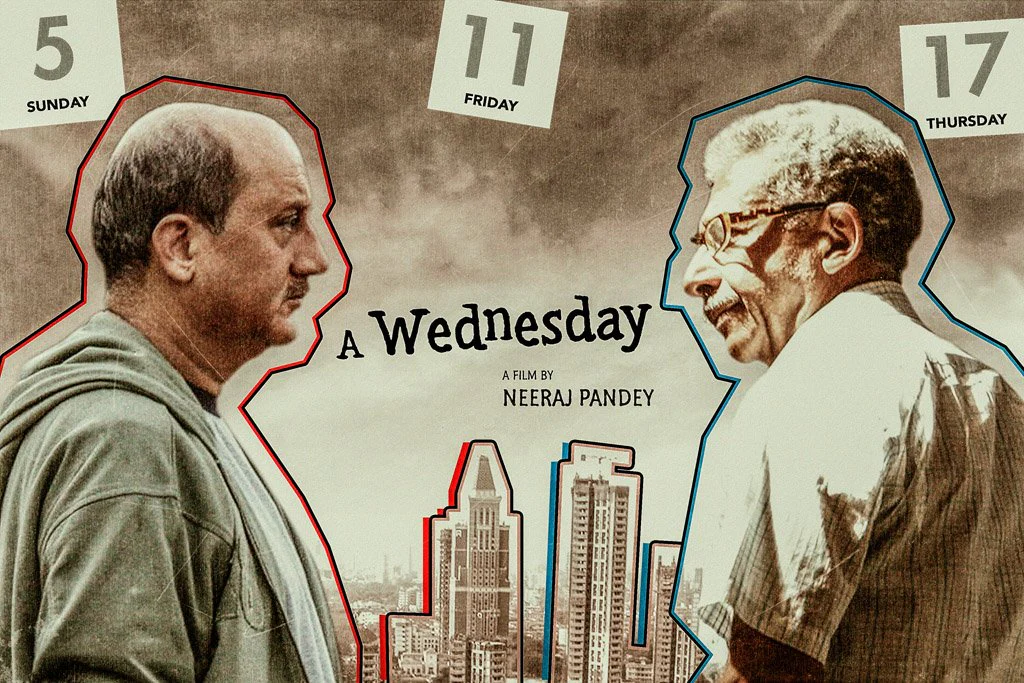 Neeraj Pandey's suspenseful thriller portrays the anger of the average person toward terrorism and corruption. It supports the idea that every citizen has the ability to effect change.
5. The Legend of Bhagat Singh :
Bhagat Singh, a freedom warrior who gave his all for the country's liberation, is portrayed by Ajay Devgn. This movie offers motivation to uphold one's values and convictions.
6. Gandhi :
This Academy Award-winning film, which was directed by Richard Attenborough, chronicles the life and struggles of Mahatma Gandhi, the Father of the Nation. It teaches important lessons about civil disobedience, nonviolence, and leadership.
7. Newton :
This humorous film, centers on Newton Kumar, a conscientious government employee who is committed to holding free elections in a troubled region. It illustrates the difficulties in conducting free and fair elections in remote areas.
8. Article 15 :
The 2019 drama Article 15 is directed by Anurag Kashyap, Starring Ayushmann Khurrana, and tackles social injustice and discrimination. The movie serves as a reminder of the promise of justice and equality for all citizens made by the Constitution.
9. Raajneeti :
This political thriller, directed by Prakash Jha, showcases the intricacies and power struggles within Indian politics. It offers insights into the political landscape of the country and the importance of informed decision-making.
Keep in mind that, while they might be a useful addition to your preparation, films cannot replace in-depth research and thorough education.

Use them as resources to learn more about the historical occurrences, political situations, and social problems that have shaped India.

To maximize your preparation for government exams, notably the UPSC, always pair watching films with focused study sessions. Good fortune!
Also Read: The Woman King: Unveiling the Brave Warriors of Agojie