When the first look posters and teaser of Rocky Aur Rani Ki Prem Kahani, I saw a glimmer of hope that we might have some of the vintage Bollywood flavor from the 2000s. Karan Johar's return to the director's chair after seven years after Ae Dil Hai Mushkil did turn quite a few heads, primarily of those who grew up living in fantasies of having grand entries in colleges and perfect dance synchronization in family gatherings.
But personally speaking, when the main trailer dropped all that excitement seemed to fade away. Full of stereotypical quips regarding the accent of Punjabis and Bengalis along with the lame jokes, it made me question my hype for the movie. All my excitement faded away and so did the hope of this being a return of the grand, emotionally moving family drama genre by Johar in today's time.
We are talking about almost 20 years since he made Kabhi Khushi Kabhie Gham. Even with the positive reviews from other critics falling in, I still did not want to believe them. Positive word of mouth from my friends was the only thing I was relying on. So, I went into the hall solely based on the latter condition and I was simply overwhelmed, to say the least.
Switched Lives, United Hearts: A Tale of Rocky and Rani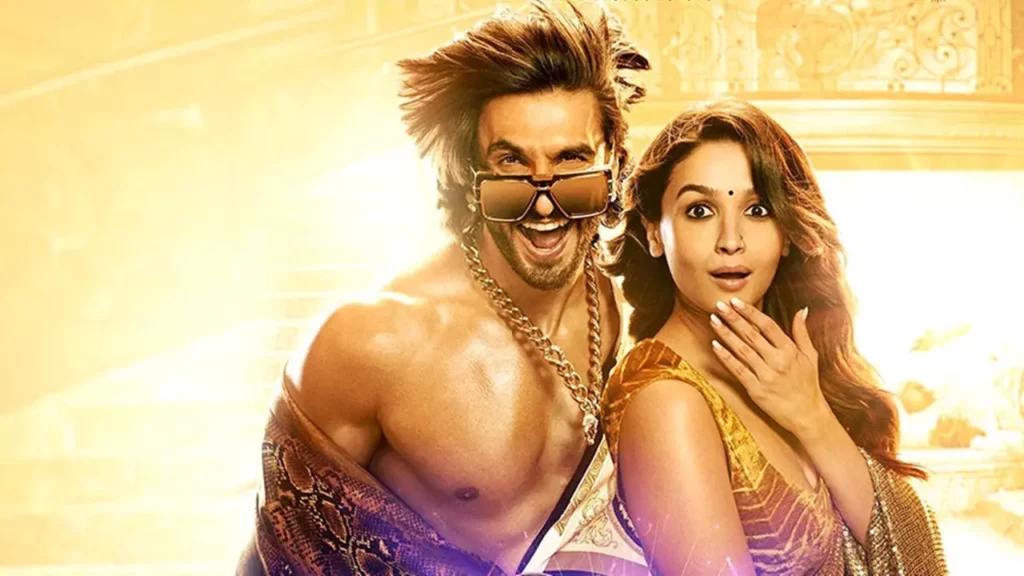 Rocky Aur Rani Ki Prem Kahani is the story of Rocky Randhawa and Rani Chatterjee, two people who are polar opposites of each other and fall for each other. Coming from families of different backgrounds, both of them decide to switch homes for three months and live with each other's families. What follows is a story of conflict, acceptance, and of course, the most important ingredient of all love.
Reimagining Tropes: KJo's Subtle Triumph Over Regressive Themes
Talking about the most overwhelming aspect of the film is that Karan Johar, despite playing to his strengths by pulling off his classic tropes of extremely over-top-messaging with loud characters, never displays any of the regressive facets of Indian households like in K3G. Themes like fat shaming and gender equality in an art form kathak never come across as a means of mockery but are treated with absolute respect by skillfully walking along the lines of being a commercial family entertainer.
Instead, you would feel a sense of sympathy and then warmth when you see characters accepting their true selves and being unapologetic about it. It is surprising indeed that Karan Johar has tried to rectify all the problematic tropes which he has shown in his previous movies that dealt with beautification and the regressive patriarchy in Indian households.
Interestingly, he showcases how patriarchy can result from raising a man to be so stoic and devoid of love even from a female head of the family. In a way, Karan Johar battles the notion of patriarchy only as a product of a previous patriarchal generation.
Nostalgic Harmonies: A Musical Journey in Bollywood's Heartfelt Homage
If we were to talk about the music of the film, I personally feel a Karan Johar directorial deserves a better album, and considering that Pritam has had an amazing lineup of movie albums in recent years, you might feel a bit underwhelmed. But, the soul of the music album lie in the homage to vintage Hindi movie songs that are extremely heartwarming to see on the big screen.
A medley of evergreen classics played on a Saregama Carvaan Radio and the whole sequence shot with it is a quintessential Bollywood dream sequence one would want to recreate. It certainly has been a long time since a Bollywood movie evoked that feeling within me. Although the tracks which came out before the movie release are slightly enjoyable, Ve Kamleya being the best, it is two concluding songs- Ro Lain De (by Sonu Nigam and Shilpa Rao) and Kudmayi (by Shahid Mallya) that are played towards the ending that will really move you tears.
This might be an album that will find more popularity after the movie's release because you would have the context to the story. Do keep a lookout for a dance sequence preceding Dhindora Baje Re where Ranveer Singh and Tota Roy Chowdhury absolutely kill with a kathak performance of a 2000s classic banger! Karan Johar really needs to be commended for infusing the theme of positive masculinity and gender equality in that one sequence!
Stellar Performances and Chemistry Illuminate Rocky Aur Rani Ki Prem Kahani
You cannot have a Karan Johar rom-com family drama without impeccable performances and chemistry between the two leads. Ranveer Singh puts forth an effortless and endearing performance as the Delhi boy, Rocky who can appear to be obnoxious but always has his heart on his sleeve.
The first half is full of lame jokes and situations which are turned into absolutely laugh-out-loud moments by Ranveer's comic timing. And when you are getting used to his unapologetic 'Delhi-boy' attitude, he makes to sympathize with him when he breaks down he gives a monologue about the cancel culture in our society where we are up in arms against people who are different from the social norms ingrained in the general public.
Alia Bhatt is as graceful as one should be as KJo female lead. Although her Bengali accent is a torture to hear (as a Bengali myself, I can confirm this!) Her chemistry with Ranveer does not seem out of place at all in the course of the film. So, yes! I guess we all were wrong when we were busy criticizing the lack of chemistry in the song Tum Kya Mile. Jaya Bachchan as the stern matriarch of the Randhawa leaves a strong impression throughout the film.
It was poetic justice to see her the head of a rich Indian family and delivering an iconic K3G dialogue that asserts her position as the stone-hearted matriarch of the household (Bollywood fans, guess!). Kudos to the writers for taking a brave step in concluding her character arc the way they did.
Aamir Bashir as Rocky's father, Kshitee Jog as Rocky's mother, and Anjali Anand as Rocky's sister are commendable as well. Talking about the Chatterjee household, I am so glad Karan Johar decided to rope in Churni Ganguly and Tota Roy Chowdhury as Rani's parents. The sophisticated nature of Bengalis, although loud at a few points, and the accent never that jarring to halt the emotions of the story. But the actual soul of Rocky Aur Rani Ki Prem Kahani lies in the performances and backstories of Kanwal Lund and Jamini Chatterjee, played by Dharmendra and Shabana Azmi respectively.
Dharmendra, even at this age brings forth such an adorable charm and likeness to his performance, proving that he still hasn't lost touch. Shabana Azmi aces the task of bringing forth the perfect pitch for her character considering the commercial nature of the movie.
KJo's Cinematic Evolution: Navigating Bollywood's Delicate Balance
Lastly, I would just want to that Karan Johar, even all these years, still knows the pulse of the Indian audience today. All of us, including me, have loved what his films have offered us and have even expressed what we dislike about them.
Rocky Aur Rani Ki Prem Kahani is a celebration of his 25-year journey in the Hindi film industry and also a rectification of the past problematic ideas that his previous classics had promoted. He walks a very thin line between being problematic and progressive.
Yes, certain stereotypes are shown but he deals with them effectively still maintaining the melodramatic and fun tone with which we have grown. This is a quintessential Bollywood family entertainer that we have missed dearly.
We, in Filmscopes, thank you KJo for reminding us where we have come from and how much we need such stories to enrich our lives. No matter how predictable they are, at least they teach us some good lessons and bring people close to each other.
Also Read: Satyaprem Ki Katha: A Standout Amongst Recent Romantic Ventures