With their stunning feminist films, two outstanding actors —Julia Roberts and Margot Robbie— have made an enduring impression on Hollywood. They have challenged society's standards and generated crucial discussions about gender equality and female empowerment by portraying strong, resourceful female characters.
From timeless classics like Mona Lisa Smile and Erin Brockovich to more recent blockbusters like Barbie and I, Tonya, these starring ladies have bravely blazed the way for a safer and more inclusive entertainment industry.
Breaking Down Barriers with Empathy, Julia Roberts:
MONA LISA SMILE: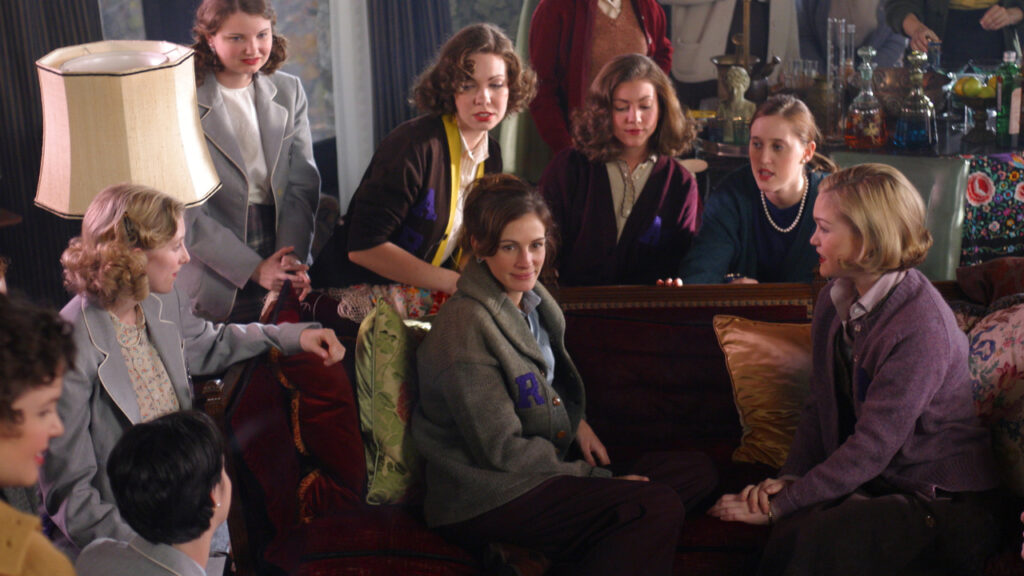 Julia Roberts, renowned for her signature smile and spellbinding performances, frequently plays characters that support feminist ideals.
In Mona Lisa Smile, she captures the spirit of a professor of art history who, in the constrictive 1950s, was anxious to uplift her female students.
The movie makes a strong point about women's education and the value of challenging social norms.
ERIN BROCKOVICH:
In the movie Erin Brockovich, Roberts plays a real-life legal assistant who valiantly battles corporate malfeasance and environmental damage.
Roberts finally won the Academy Award for Best Actress for this portrayal of a woman who refuses to be silenced because it shows her courage and resolve.
EAT PRAY LOVE:
Roberts is portrayed in Eat Pray Love as a lady on a soul-searching quest who defies social norms and puts her happiness and self-discovery first.
Inspiring numerous women to accept their true selves and defy social norms, Julia Roberts has transformed herself via these roles into a beacon of encouragement.
Margot Robbie: Empowering Women Through Versatility:
I TONYA:
Margot Robbie's ascent to stardom has been marked by a fearless willingness to take on diverse and complex roles that resonate with audiences worldwide.
Her role in The Wolf of Wall Street brought attention to the portrayal of women in a male-dominated industry, while her performance in "I, Tonya" offered a sympathetic and layered portrayal of the controversial figure skater, Tonya Harding.
BARBIE:
In contrast to conventional depictions of the iconic doll, Robbie's most recent film, Barbie, will embrace themes of empowerment and self-acceptance. Robbie is aggressively redefining the narratives surrounding women in Hollywood as the movie's producer and star.
A Positive Comparison:
The entertainment industry has benefited from Julia Roberts and Margot Robbie's dedication to inspiring stories and feminist films. Other actresses now have more opportunities to work on varied and significant projects thanks to their willingness to take on challenging and thought-provoking parts.
They keep raising the bar for brilliance and sincerity in storytelling with their outstanding performances.
Despite their enormous riches and success, Margot Robbie and Julia Roberts have disproven prejudices and shown that it is possible to be prosperous while maintaining moral principles. Their story provides proof that one can be successful without surrendering convictions or giving up values.
Together, Julia Roberts and Margot Robbie are potent examples of brilliance, resiliency, and commitment to female empowerment.

They establish a lasting legacy of constructive change in Hollywood and beyond as they bravely defy social standards through their performances and advocacy.

They are two of the most powerful and empowering people in the entertainment world because of their honesty, adaptability, and dedication to elevating women and marginalized voices.

May the generations of women who follow them be motivated by their extraordinary work to be authentically themselves and work towards a more just and inclusive world as we honor their amazing paths.
Also Read: My Happy Marriage: Unveiling Reality Through Art