According to our Scopo-Meter, we check the following in The Fast and Furious Saga :
| | |
| --- | --- |
| Category | Out Of 5 |
| ACTION | 4.3 |
| PLOT | 3.3 |
| PACING | 3.7 |
| ACTING | 3.9 |
| OVERALL | BOMB / GOOD/ NICE / FINE / HMM / PATHETIC |
FilmScopes thank the creators of the movie for the heart-pounding thrills, memorable characters, and unforgettable moments.
Introduction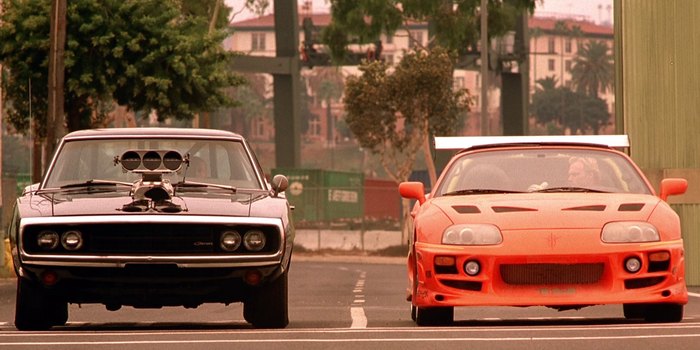 The Fast and Furious franchise has become a global phenomenon since its inception in 2001. Known for its thrilling car races, high-octane action sequences, and diverse ensemble cast, the franchise has captivated audiences worldwide. With numerous sequels, spin-offs, and even a highly successful crossover with the "Jurassic Park" franchise, Fast and Furious has established itself as a pop culture phenomenon.
In this article, we will delve into the world of Fast and Furious, exploring each movie in the series and shedding light on the intricate storylines, memorable characters, and adrenaline-fueled moments that have made it such a beloved franchise.
1. The Fast and the Furious (2001)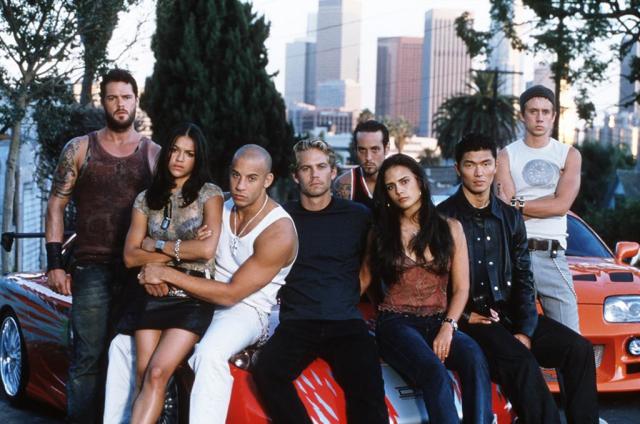 The journey begins with "The Fast and the Furious," directed by Rob Cohen. This film introduces us to the world of underground street racing and the central characters that drive the narrative.
The story follows Brian O'Conner (played by Paul Walker), an undercover police officer tasked with infiltrating a gang of street racers led by Dominic Toretto (Vin Diesel). As Brian immerses himself in the world of illegal racing, he forms a bond with Dom and develops a romantic interest in Dom's sister, Mia (Jordana Brewster).
The film is packed with intense races, gripping heists, and a climactic showdown between Brian and Dom. It sets the stage for the franchise's exhilarating future.
2. 2 Fast 2 Furious (2003)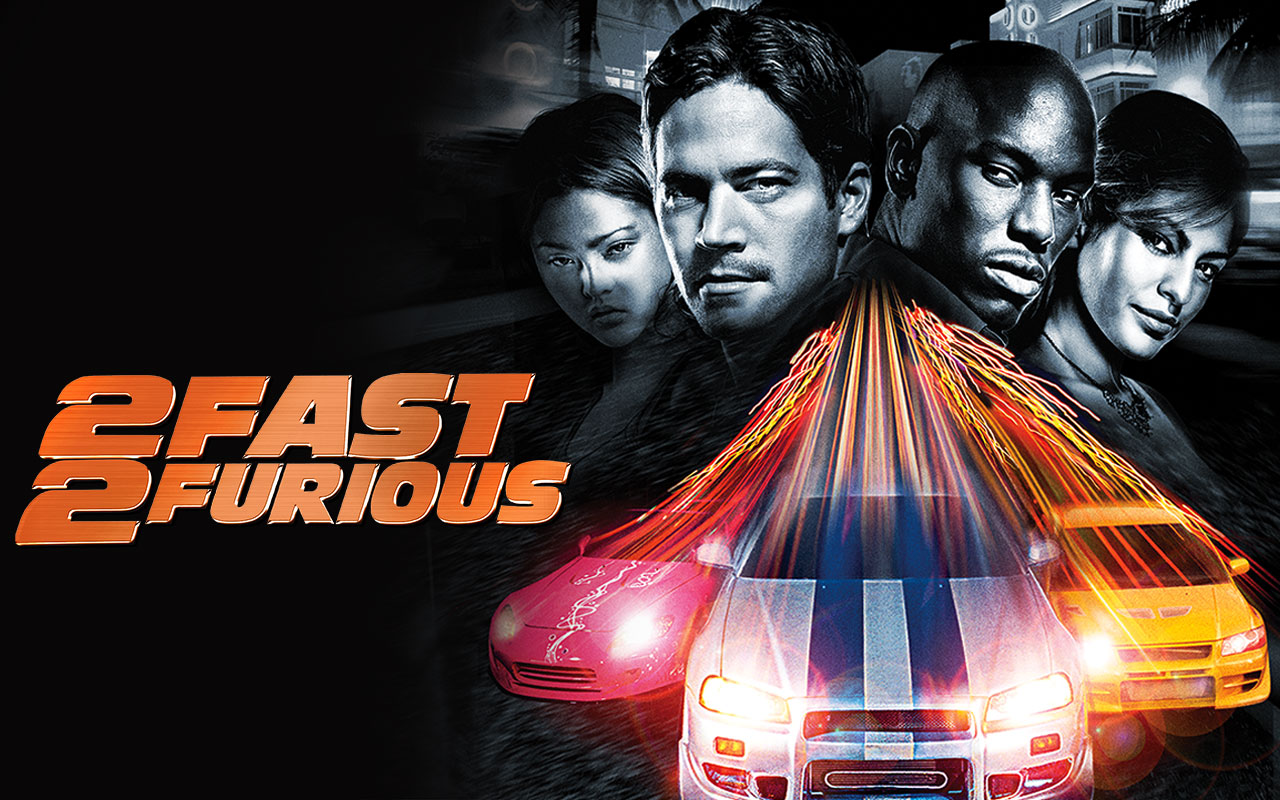 Directed by John Singleton, "2 Fast 2 Furious" takes the franchise to new heights. Brian, now a fugitive, finds himself in Miami, where he partners with childhood friend Roman Pearce (Tyrese Gibson) to take down a dangerous drug lord.
The film features thrilling races, and a breathtaking chase through a warehouse, and introduces fans to Tej Parker (Ludacris), a recurring character in the franchise. While the absence of Vin Diesel's Dom may disappoint some fans, the movie still manages to deliver the adrenaline rush that viewers crave.
3. The Fast and the Furious: Tokyo Drift (2006)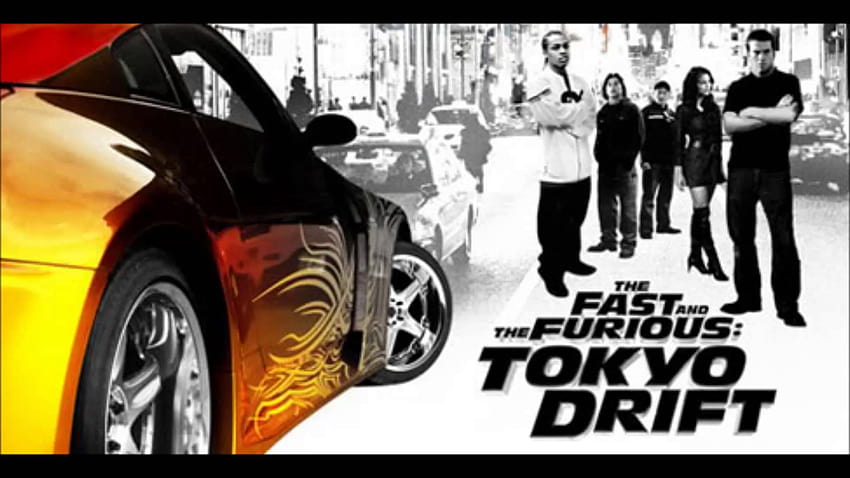 "Tokyo Drift," directed by Justin Lin, takes a different approach by shifting the focus to a new protagonist, Sean Boswell (Lucas Black). Sean finds himself in Tokyo and gets caught up in the world of drift racing. The film introduces the audience to new characters, including Han Lue (Sung Kang), who later becomes a fan-favourite in the series.
While the film is somewhat detached from the overarching narrative of the franchise at this point, it plants the seeds for future connections and sets the stage for the return of familiar faces.
4. Fast & Furious (2009)
The fourth instalment, aptly titled "Fast & Furious," marks the reunion of the original cast and brings the narrative back to Los Angeles. Directed by Justin Lin, the film picks up after the events of the first film, as Brian and Dom are once again on opposite sides of the law. They are forced to work together when Dom's girlfriend, Letty Ortiz (Michelle Rodriguez), is murdered, leading them on a mission of revenge.
This movie reignites the core themes of family and loyalty, while also introducing new characters, such as Gisele Yashar (Gal Gadot) and Leo and Santos (Tego Calderón and Don Omar).
5. Fast Five (2011)
"Fast Five," also directed by Justin Lin, represents a significant turning point in the franchise. The movie shifts the focus from street racing to heists, as Brian, Dom, and their crew pull off an audacious plan in Rio de Janeiro while being pursued by the relentless federal agent, Luke Hobbs (Dwayne Johnson).
The film introduces Hobbs, who would become a key character in future installments. "Fast Five" is a thrilling ride from start to finish, with a memorable vault heist sequence that showcases the franchise's increasing emphasis on over-the-top action.
6. Fast & Furious 6 (2013)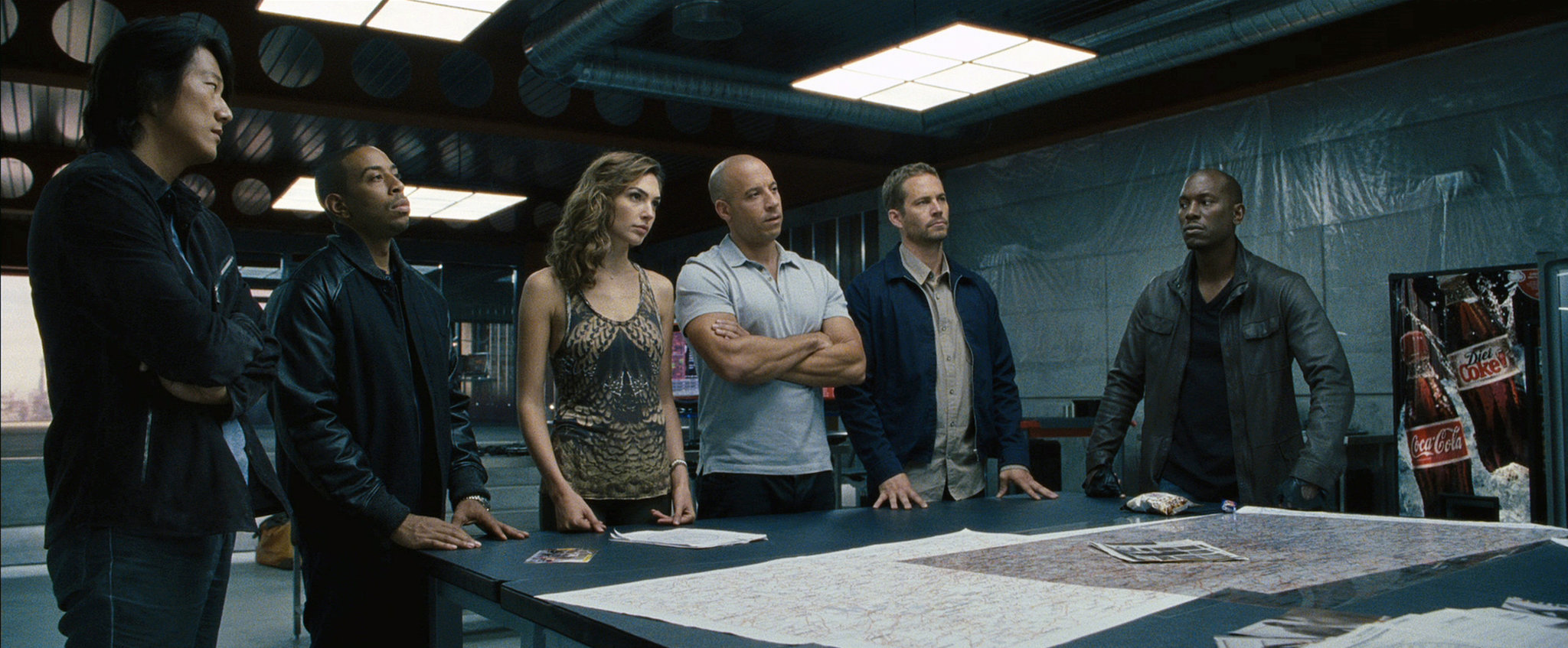 Continuing the action-packed narrative, "Fast & Furious 6" reunites Brian, Dom, and their crew for another high-stakes mission. Directed by Justin Lin, the film sees the team teaming up with Hobbs to take down Owen Shaw (Luke Evans), a former special forces soldier turned criminal mastermind.
This instalment features spectacular set pieces, including a gripping aeroplane sequence, and introduces another important character, Owen's sister, Deckard Shaw (Jason Statham), who becomes a central figure in subsequent films.
7. Furious 7 (2015)
"Furious 7" marks a bittersweet chapter in the franchise, as it became Paul Walker's final appearance before his tragic death. Directed by James Wan, the film takes the action to new heights with its thrilling set pieces and emotional depth.
Deckard Shaw seeks revenge against Dom and his crew, leading to a gripping showdown. The movie is also notable for its heartfelt tribute to Paul Walker and the decision to complete his scenes using his brothers and cutting-edge CGI technology. The ending of "Furious 7" serves as a touching farewell to Walker's character, Brian, and leaves fans emotionally moved.
8. The Fate of the Furious (2017)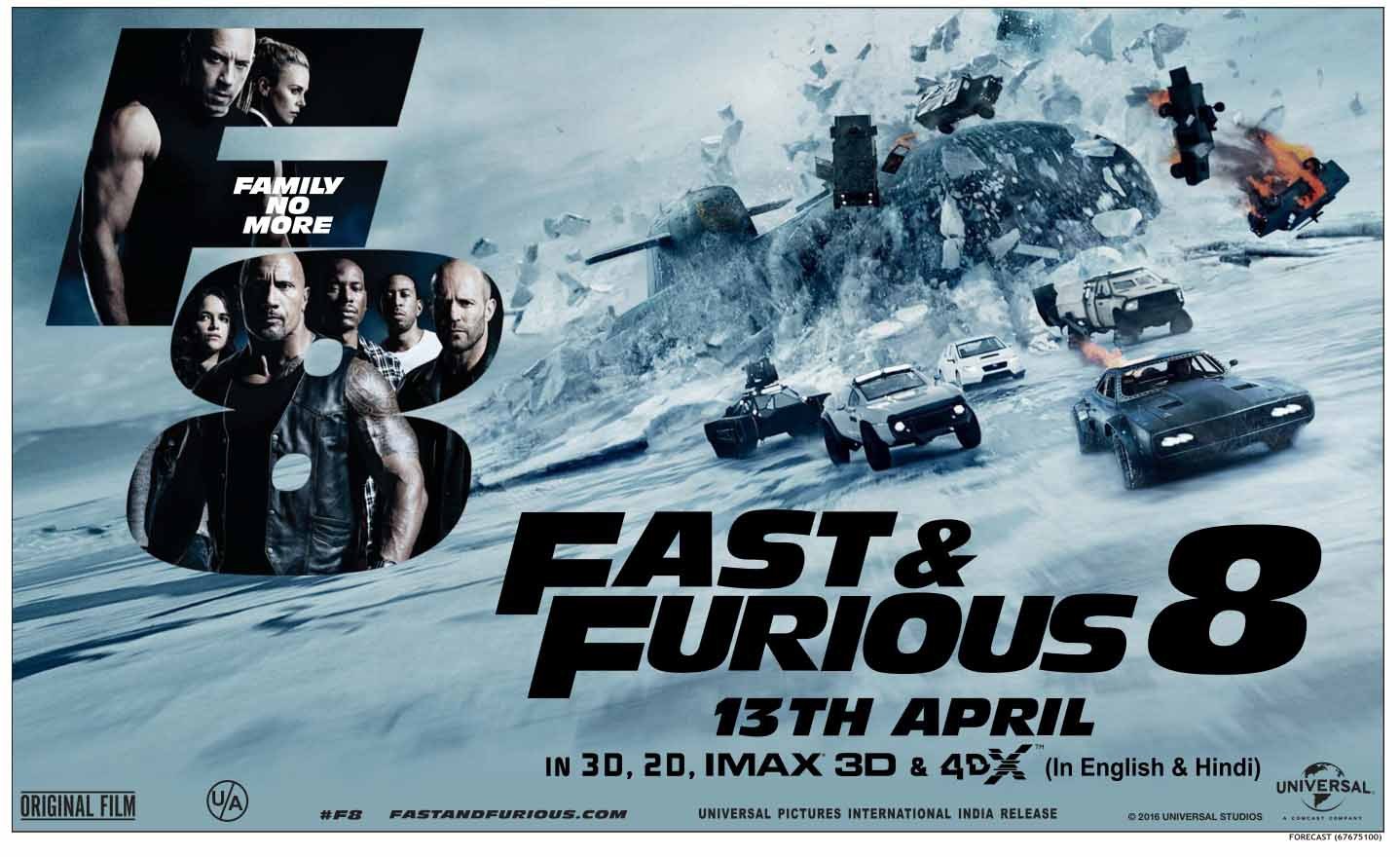 "The Fate of the Furious," directed by F. Gary Gray, takes the franchise in a new direction. Dom finds himself blackmailed by the cyberterrorist Cipher (Charlize Theron), forcing him to turn against his crew.
This instalment showcases thrilling action sequences and introduces new characters, such as Deckard Shaw, who becomes an unlikely ally. While it may lack the emotional impact of its predecessor, "The Fate of the Furious" maintains the franchise's signature adrenaline-fueled spectacle.
9. Hobbs & Shaw (2019)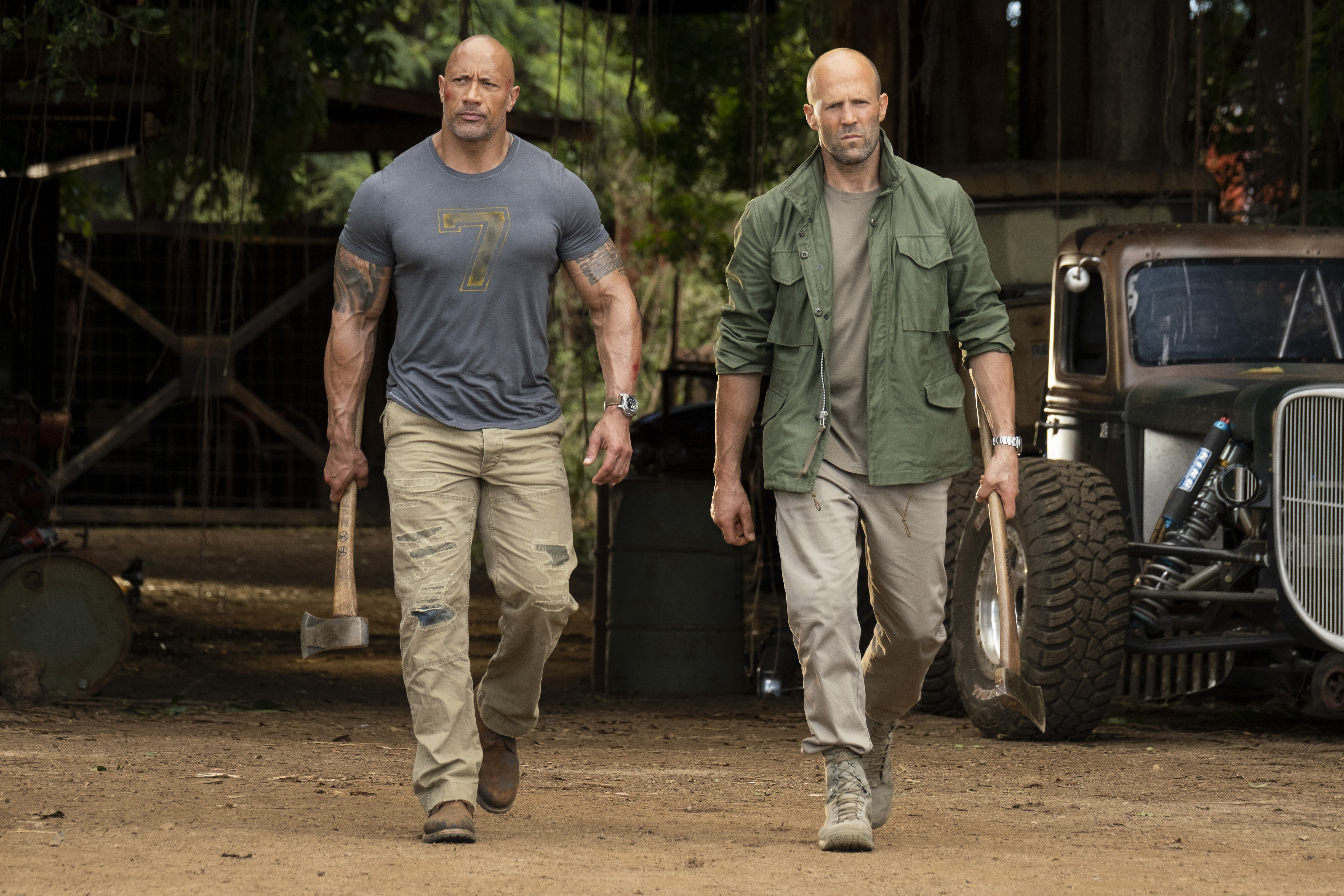 "Hobbs & Shaw" is the first spin-off in the Fast and Furious franchise. Directed by David Leitch, the film focuses on the unlikely partnership between Luke Hobbs and Deckard Shaw. This action-packed adventure sees the duo teaming up to stop a genetically enhanced terrorist organization led by Brixton Lore (Idris Elba).
"Hobbs & Shaw" embraces the franchise's over-the-top action and humour while allowing Dwayne Johnson and Jason Statham to shine in their respective roles. The film is a fun divergence from the main series, setting the stage for future spin-offs.
10. F9 (2021)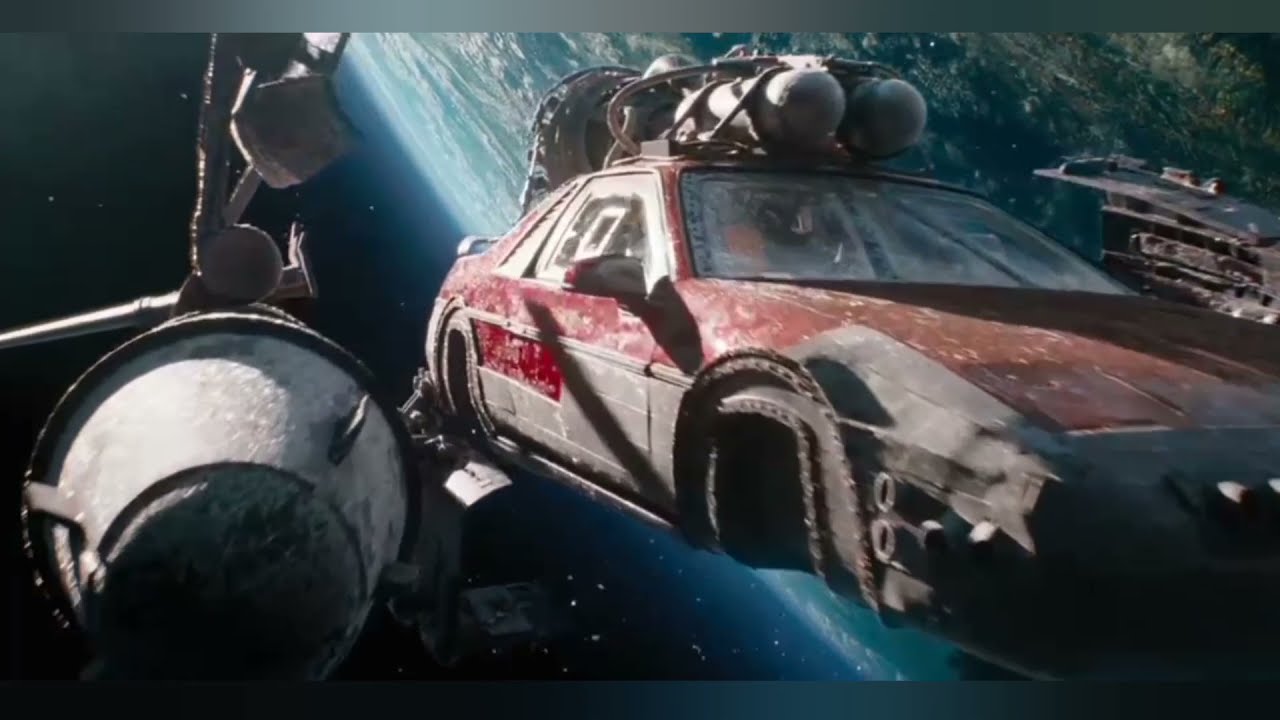 "F9," directed by Justin Lin, brings the Fast and Furious saga roaring back to life. The film dives deeper into Dom's past and introduces his long-lost brother, Jakob Toretto (John Cena), as the main antagonist.
The narrative takes fans on a global adventure filled with jaw-dropping stunts, a gravity-defying chase scene involving magnets, and the return of fan-favourite characters like Han. "F9" combines explosive action with emotional reunions and further explores the theme of family that has been at the franchise's core since the beginning.
Characters
The "Fast and Furious" franchise is a popular film series known for its high-octane action, thrilling car chases, and a diverse cast of characters. Here are some of the main characters from the franchise:
1. Dominic Toretto (played by Vin Diesel): Dominic, often called Dom, is the central character of the series. He is a skilled street racer, mechanic, and the leader of his crew. Dom is known for his strong sense of family and loyalty.
2. Brian O'Conner (played by Paul Walker): Brian starts as an undercover cop investigating Dom's crew but eventually becomes a close ally and friend. He is an excellent driver and becomes an integral part of the team.
3. Letty Ortiz (played by Michelle Rodriguez): Letty is Dom's love interest and an expert street racer. She is known for her strong personality, driving skills, and fearless nature.
4. Mia Toretto (played by Jordana Brewster): Mia is Dom's sister and Brian's love interest. She is a skilled driver and provides emotional support to the crew.
5. Roman Pearce (played by Tyrese Gibson): Roman is a close friend of Brian and becomes a part of Dom's crew. He is known for his wit, humor, and his skills as a driver.
6. Tej Parker (played by Ludacris): Tej is a skilled mechanic and computer hacker who provides technical support to the crew. He is known for his intelligence and technical expertise.
7. Luke Hobbs (played by Dwayne Johnson): Hobbs is a Diplomatic Security Service agent who initially hunts down Dom and his crew but later becomes their ally. He is a formidable fighter and brings his own unique set of skills to the team.
8. Deckard Shaw (played by Jason Statham): Shaw is a former British Special Forces assassin who initially opposes Dom's crew but later becomes an anti-hero. He is a skilled fighter and driver.
9. Cipher (played by Charlize Theron): Cipher is a highly skilled cyberterrorist and hacker who becomes the main antagonist in "The Fate of the Furious." She is known for her intelligence, cunning, and manipulation.
10. Ramsey (played by Nathalie Emmanuel): Ramsey is a talented computer hacker and a member of Dom's crew. She is known for her expertise in technology and her resourcefulness.
These are just a few of the main characters in the "Fast and Furious" franchise. The series has a large ensemble cast, and there are many more characters who have appeared throughout the various films.
Audience POV
The Fast and Furious franchise has evolved from its humble street racing origins into a global blockbuster phenomenon. With each instalment, the series has pushed the boundaries of action cinema, delivering high-octane thrills, memorable characters, and a sense of family that resonates with audiences worldwide.
From the adrenaline-fueled races of the early films to the gravity-defying set pieces of the later entries, the Fast and Furious movies have captivated fans with their heart-pounding action and charismatic ensemble cast.
As the franchise continues to expand with spin-offs and future instalments, it is clear that the Fast and Furious saga will continue to dominate the box office and thrill audiences for years to come. Buckle up and get ready for the next exhilarating ride!
Also Read: Red Notice: The Most Shameless Obvious Cashgrab