Breath Of Fresh Air In A Time Of War: Ant-Man
The 2015 film was introduced at the perfect time in the Marvel Cinematic Universe. All the fans were still living off of the Captain America: Winter Soldier craze as the heroes were finally starting to take a much more serious tone than they had ever previously taken. 
The world sure seems different from down here, doesn't it, Scott?
Ant-Man was a clean slate that could transform into anything when it first came out.
Thanks to the casting decision of getting Paul Rudd on board, the MCU fans were given a stress-free movie.
Something that can be enjoyed without having to pay attention too much. Something that you can put on and cook your meals with. 
The fact that Kevin Feige managed to introduce a whole new character that no one had ever witnessed in a live-action in the time when the other films were crossing over and starting to make a linear plot is beyond amazing. 
The reason why Ant-Man is a breath of fresh air is due to the nature of its characters and plot.
Scott Lang, an expert burglar gets recruited to perform the most insane heist in his entire life by the original Ant-Man.
Dr Hank Pym is a brilliant and egoistic scientist who just wants to make sure his formula is never recreated.
Hope, Dr Hank Pym's daughter simply wants to prove to her father that she is more than capable of him trusting her with operations.
It all boils down to a simple story about an ex-convict just trying to be there for his daughter. 
"I'm not going to miss my little girl's birthday party."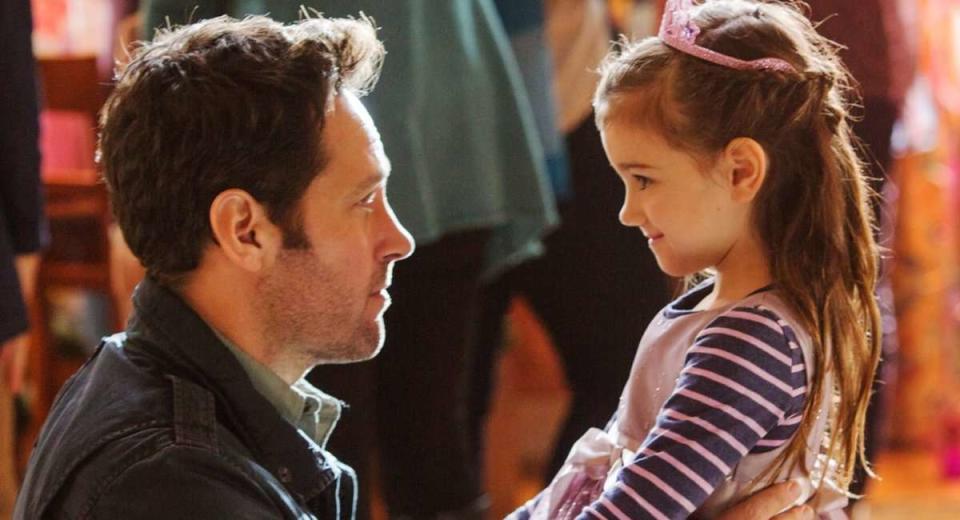 Release Date
June 29th, 2015 (United States Of America)
Primary Cast
Paul Rudd – Scott Lang / Ant-Man
Michael Douglas – Dr. Hank Pym
Evangeline Lilly – Hope Van Dyne
Corey Stoll – Darren Cross / Yellowjacket
Bobby Cannavale – Paxton
Anthony Mackie – Sam Wilson / Falcon
Judy Greer – Maggie Lang
Abby Ryder Fortson – Cassie Lang
Michael Peña – Luis
David Dastmalchian – Kurt
T.I. – Dave
Directed By
Peyton Reed
Written By
Paul Rudd
Peyton Reed
Edgar Wright
Adam McKay
Joe Cornish
Produced By
Kevin Feige
Nira Park
To recap what was currently taking place around that time, Steve and Sam were on the lookout for Bucky.
Tony blew up all of his suits. Thor was collecting hints about the infinity stones.
Tony helped create and destroy Ultron and Vision was just born.
Let's not forget that Peter was swinging around and saving civilians in his homemade suit as well.
"I think our first move should be calling the Avengers."
For a Marvel film, they managed to strike a perfect balance of fun mixed with drama. The saddest moment in the entire film is when Ant-thony died from a bullet from Darren Cross.
In all seriousness, that moment goes to the moment when Hank reveals to Hope how her mother sacrificed herself to save thousands of innocent lives.
Also Read: Choose Freedom If There Is A Choice Between Freedom And Death, Lessons From 1991 Thelma & Louise
According to our Scopo-Meter, we check the following in this movie:
| | |
| --- | --- |
| Category | Out Of 5 |
| ACTION | 4 |
| PLOT | 5 |
| VFX | 5 |
| ACTING | 4 |
| OVERALL | BOMB / GOOD / NICE / FINE / HMM / PATHETIC |
FilmScopes thank the creators of the movie for giving us a movie to watch whenever and with almost zero effort and also thanking us for giving us another milestone of visual effects.