Makoto Shinkai is a renowned Japanese anime film director, who is known for his exceptional storytelling and unique visual style. He has made a name for himself in the industry by creating films that are not only visually stunning but also emotionally compelling.
As a director, he is responsible for overseeing every aspect of the production, from the initial concept to the final cut. He has mastered the art of storyboarding, which is a crucial step in the animation process that involves sketching out the scenes and plot of the film.
Makoto Shinkai's talent in character and background design is also noteworthy, as he creates detailed and intricate worlds that captivate the audience. In addition, he has an exceptional ability to direct voice actors, ensuring that their performances perfectly match the tone and emotion of the scene.
Lastly, Makoto Shinkai's animation supervision skills are second to none, as he oversees the entire animation process to ensure that every frame is perfect. With all these skills, it's no wonder that Makoto Shinkai has become one of the most respected and sought-after anime directors in the industry. Here are his top 10 films that were instant hits among fans and critics alike.
1. Your Name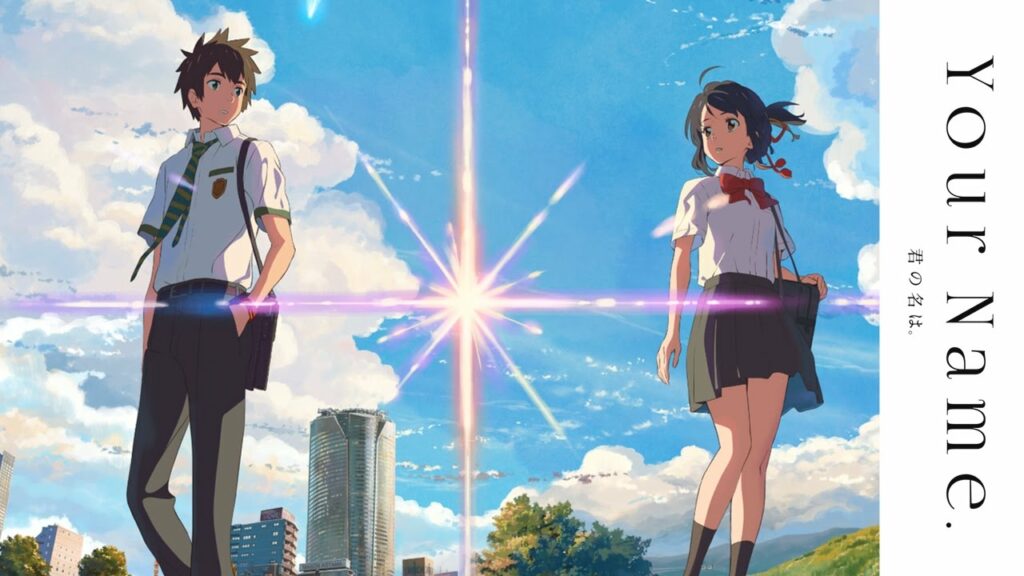 This highly regarded movie is a romantic fantasy drama about two teenagers who mysteriously switch bodies and start to discover a paranormal connection.
They discover a deeper link that transcends time and space as they search for one another and learn to use their newfound skills.
Your Name is one of the most successful anime films of all time, the movie has received praise for its beautiful animation and compelling plot.
In addition, Makoto Shinkai's attention to detail in creating relatable and complex characters adds to the film's emotional resonance. The film also explores themes of identity, love, and loss in a way that resonates with audiences of all ages.
Makoto Shinkai's dedication to his craft has earned him a loyal fan base and numerous awards, including the Best Animated Feature Film award at the Asia Pacific Screen Awards.
2. Weathering With You
Makoto Shinkai's second anime film that heavily features the element of rain, Weathering With You (2019), is a stunning animated drama that tells the tale of a boy named Hodaka who relocates to Tokyo and meets Hina, a girl who can manipulate the weather.
They must deal with the effects of Hina's power and the toll it has on her as they grow closer and learn to navigate life in the large metropolis. The film has received critical acclaim and financial success because of its beautiful visuals and narratives.
Makoto Shinkai's films are known for their ability to resonate with audiences on a deep emotional level, and Weathering With You is no exception. The film explores themes of love, loss, and the human connection to nature, all while showcasing Shinkai's exceptional animation and storytelling abilities.
3. 5 Centimeters Per Second
The anime movie 5 Centimeters Per Second (2007) tells the tale of Takaki and Akari, two childhood friends who become estranged after Akari moves away.
They experience difficulty keeping their connection and determining their role in the world as they get older. Makoto Shinkai's breathtaking animation and personal storytelling effectively portray the themes of desire and the passing of time in the movie, which has gained praise from critics and a devoted following.
The movie is known for its powerful portrayal of the complexities of human relationships and the bittersweet nature of love. Makoto Shinkai's delicate touch in handling the characters' emotions and his attention to detail in every aspect of the production make the movie a true work of art.
5 Centimeters Per Second (2007) is a testament to Shinkai's ability to create a visual and emotional experience that stays with the audience long after the film has ended.
4. The Garden Of Words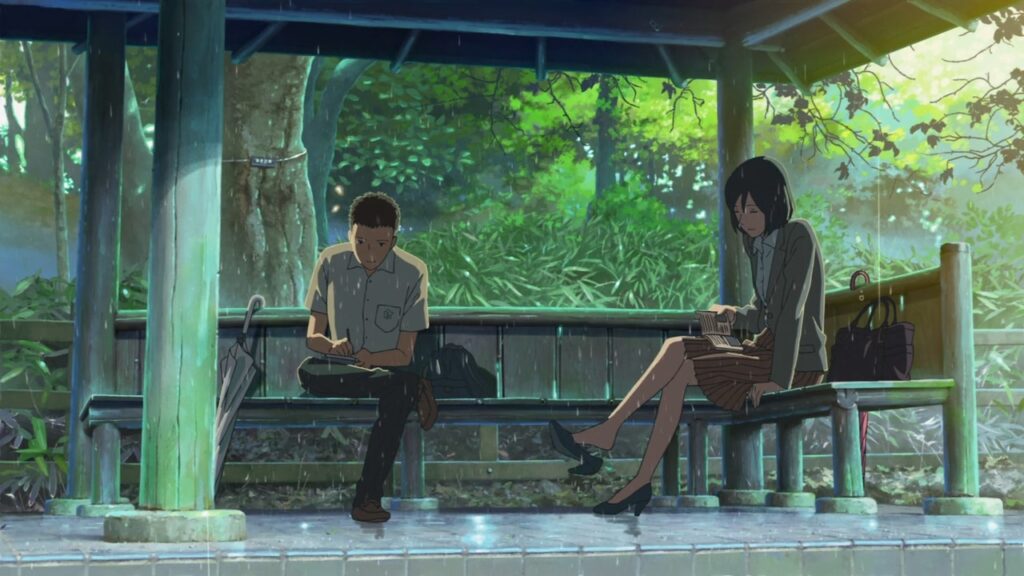 In the 2013 short film The Garden of Words, Takao, a student with aspirations of becoming a shoemaker, encounters Yukino, a mystery woman, in a garden on a rainy day.
They must face the obstacles and secrets that separate them as they keep running into one another and developing a connection. The film received plaudits for its depiction of love and the strength of human connection because of its gorgeous animation and moving narration.
Makoto Shinkai masterfully weaves together themes of love, loneliness, and personal growth, while also showcasing his exceptional talent for creating vivid and breathtaking visuals.
It's no surprise that The Garden of Words has become a beloved classic among anime fans and a testament to Makoto Shinkai's skill as a director.
5. Children Who Chase Lost Voices
Children Who Chase Lost Voices (2011) is an animated action movie about a little girl named Asuna who stumbles into a dangerous and magical secret world.
She faces the secrets and difficulties of this hidden realm as she sets out on a quest to locate a lost city and reunite with her departed father. The film's stunning animation and compelling plot won praise from critics and a devoted following.
Asuna's journey takes her to exotic and mystical locations where she encounters strange creatures and dangerous obstacles. The film's unique blend of action, adventure, and fantasy makes it a thrilling ride for audiences of all ages, cementing its status as a beloved classic in the anime genre.
6. Voices Of A Distant Star
Two teens, Mikako and Noboru, are separated in the science fiction anime Voices of a Distant Star (2002) after Mikako is assigned to participate in a space battle.
They struggle to stay connected and deal with the loneliness and danger of space as they text each other over progressively greater distances.
Makoto Shinkai's stunning animation and moving narration effectively portray the movie's themes of separation and the strength of the human connection.
7. The Place Promised In Our Early Days
Three buddies who promise to construct a plane and fly to a mysterious tower that can be seen in the distance are the subject of The Place Promised In Our Early Days. They must face the secrets and riddles that have kept them apart as they get older and become divided by time and space.
Makoto Shinkai's gorgeous animation and intense narration effectively express the movie's themes of desire and the passing of time. The three buddies in the anime movie have a strong bond that is tested as they strive to achieve their seemingly impossible goal.
As the story progresses, the characters are forced to confront their individual struggles and confront the harsh realities of their situation, making for a truly emotional journey.
8. Suzume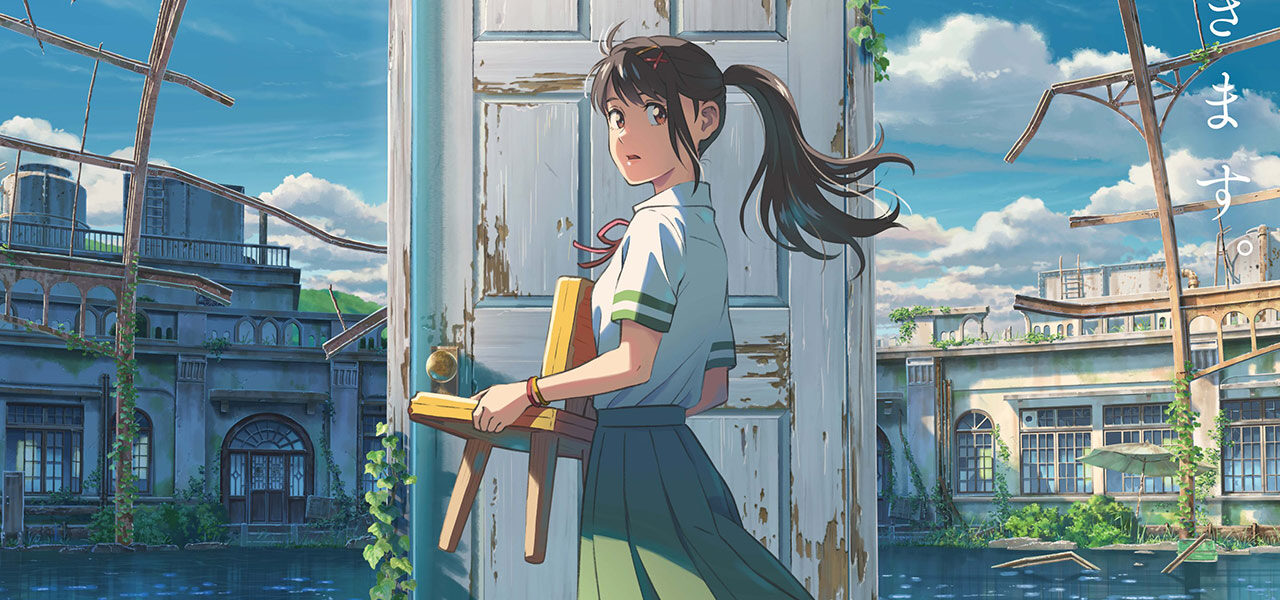 His most recent work is a box office hit, A film about natural disasters made palatable. This movie is all about love, nature, relationships, and the zeal to go to any lengths to save the one you love.
Suzume examines themes of human connection, loneliness, and the significance of finding meaning and purpose in life through breathtaking animation. The movie is a tribute to Makoto Shinkai's storytelling prowess and his capacity to elicit intense emotions through his work.
Makoto Shinkai's influence on the anime industry is undeniable, and his films will continue to inspire and captivate audiences for years to come.
---

---
1. Who is Makoto Shinkai?

The animated films of Japanese director Makoto Shinkai frequently address themes of love, sorrow, and human connection.

His 2002 short film Voices of a Distant Star, which he wrote, directed, and totally animated himself, was the vehicle through which he initially attracted wide public attention.

Shinkai's distinct visual aesthetic and capacity to arouse strong emotions through his storytelling set him apart from other filmmakers. His animation is breathtakingly gorgeous and meticulous, and his movies frequently have elaborate character designs and beautifully depicted environments.

He is also known for his poignant, introspective narratives that explore the complexities of human relationships.

2. Major Criticisms Of Makoto Shinkai?

Despite his enormous popularity and favorable reviews, Makoto Shinkai has endured significant backlash throughout the course of his career. His films have drawn criticism for being overly sentimental or melodramatic, especially when it comes to how they depict romantic relationships.

Some viewers believe that his storytelling's emotional impact was artificially manipulated to be as intense as it was. Another critique of Shinkai's work is that it can be ponderous and slow-moving, which may not be to everyone's taste. Some people feel that he spends too much time in his stories focusing on the inner conflicts of his characters rather than the external action or plot-driven events.

Despite the fact that his films are unquestionably stunning and physically stunning, some people believe they lack the depth or intricacy of previous works in the genre.

3. What Makes Makoto Shinkai's Art Style Different From Others?
Makoto Shinkai's distinctive and recognizable art is distinguished by its exquisitely realistic backgrounds, bold color schemes, and distinctive character designs.

His attention to lighting and atmospheric effects, which he employs to create a sense of depth and immersion in his animated worlds, is one of the most distinctive features of his approach.

Shinkai's use of juxtaposition and contrast, particularly between urban and natural surroundings, is another characteristic aspect of his style.

In order to explore the tension and beauty of the relationship between humans and the natural world, he frequently mixes gorgeously portrayed landscapes and cityscapes into his films.