According to our Scopo-Meter, we check the following in Guardians Of The Galaxy Vol. 3 : 
| | |
| --- | --- |
| Category | Out Of 5 |
| CHARACTERS | 4.8 |
| STORY | 4.9 |
| PACING | 4.2 |
| DIRECTION | 4.9 |
| OVERALL | BOMB / GOOD / NICE / FINE / HMM / PATHETIC |
FilmScopes thank the creators of the movie for presenting a movie touching such important lessons in such an engaging manner. They have shown how uncertain life can be in both good and bad ways and also how to keep on fighting through it all.

They also pressed upon important topics like animal cruelty, the uncanny pursuit of one's goals, and how much can a good circle evolve a person's actions and mindset.
The Old MCU Vibe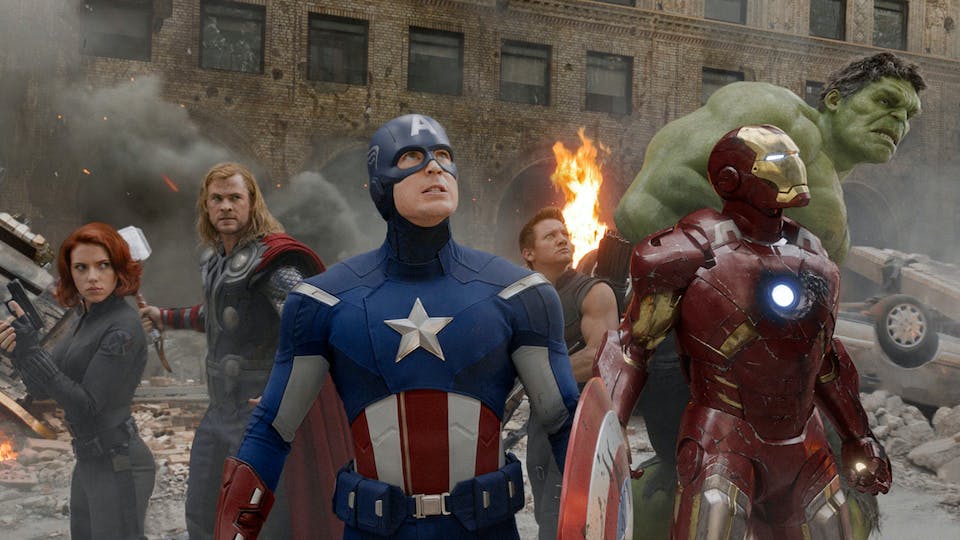 Avengers: Infinity War and Avengers: Endgame is, without a doubt, the best MCU (Marvel Cinematic Universe) over the past few years. I vividly remember the hype both the trailers had created at the time of their release and the sheer hysteria I witnessed in the cinema halls.
It was a celebration of how long we come in terms of cinematic storytelling since our introduction to superheroes in general. What began as a standalone film with Robert Downey Jr. as our beloved  'genius, playboy, billionaire, philanthropist' gradually evolved into a global phenomenon that brought the superhero community closer than ever.
Guardians of the Galaxy Vol. 3 is a reminder of the impact the MCU consistently held over its audience since 2008. No other film in the MCU emotionally broke me since Avengers: Endgame or even Avengers: Infinity War. This opinion could ruffle up some feathers among MCU fans by bringing Spider-Man: No Way Home into the picture, but I do have a supportive argument regarding it.
Generational Impact of Spidey
I think all Marvel fans would agree with me that our love for superheroes wasn't always restricted to the MCU. Everyone remembers the craze we had for Spider-Man since Sam Raimi.
Comic book culture is still pretty much stagnant in India, but personally, my tryst with Spider-Man was beyond comic books. Spider-Man t-shirts, computer games, action figures, and board games were in almost every household. He is still an embodiment of altruism and inspiring goodness amongst people.
But when I was introduced to Sam Raimi's version, my fandom shot up like anything. I wanted to be Spider-Man. Not only me, but it was every kid's dream. From Tobey Maguire to Andrew Garfield from Marc Webb's films, and to Tom Holland from the MCU, Spider-Man still has an impact like no other other superhero.
And this is exactly why I would not count Spider-Man: No Way Home as a part of the MCU. Our love for the superhero existed before the inception of the MCU. Furthermore, I would go to the length of saying that Sam Raimi's Spider-Man films inspired the MCU.
The MCU Underdogs
In the case of our group of misfits, the Guardians are more of an underdog team in the MCU. A group of people who find their way into the good books of other MCU characters as well the audience. Who doesn't like a story of someone proving themselves as a force to be reckoned with?
Moreover, James Gunn changed the entire image of the MCU by bringing a different picture altogether where there were different planets that exist beyond planet Earth and had its own set of problems.
With his involvement in the MCU, we went from human technology to advanced space technology that we never witnessed before. Like Rocket tells Tony in Endgame- "Take it easy. You're only a genius on Earth, pal."
It is more satisfying to witness the Guardians kick asses of the prime villains of this franchise due to their sadistic and outright cruel nature.
I believe the matter became more personal in The Guardians of the Galaxy Vol. 2, and especially in The Guardians of the Galaxy Vol. 3 when it is tied into the backstory of Peter Quill and Rocket respectively. The Guardians gave a stronger sense of family than Avengers specifically because of this reason. I mean, wouldn't you feel like beating the shit out of someone who messed with a family member?
The Gist of It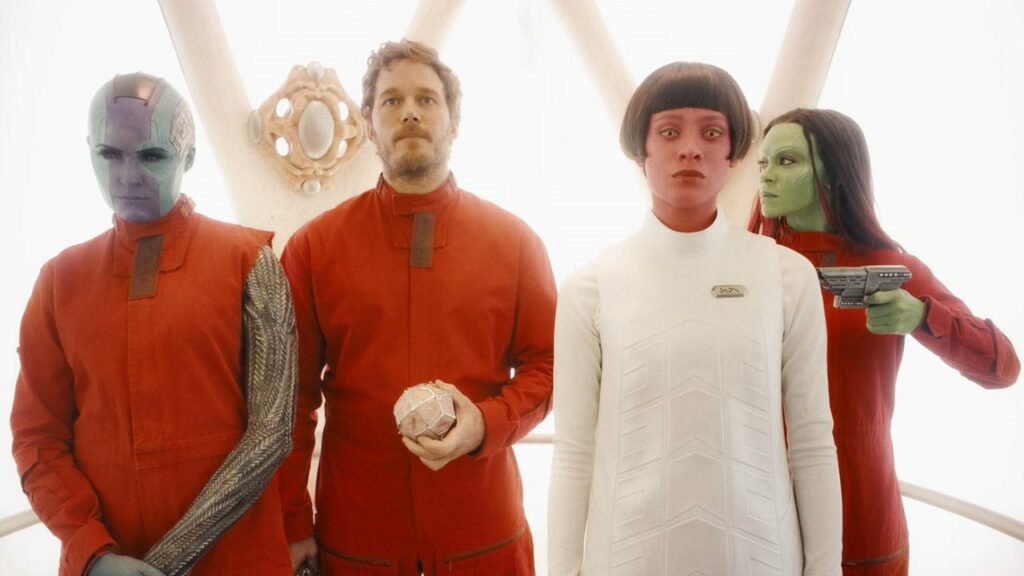 The Guardians of the Galaxy Vol. 3 is a culmination of everything these people have been through and how their camaraderie and familial bond strengthened with each threat they faced together.
It is a reminder of the impact MCU had before Endgame, considering the absolutely underwhelming projects we had after it. Will the bar be raised after this? Especially with James Gunn's departure from MCU?
All we can do is hope. It certainly has the Endgame level of hype, emotion, and humor. But, in my opinion, I would not count Spider-Man: No Way Home as the best MCU outing after Endgame, because Spidey is a different ball game altogether.
In short, Guardians of the Galaxy is the best Marvel movie since Spider-Man: No Way Home and the best MCU movie since Endgame. I might have left out some important information but… that is the gist of it.
Also Read: Guardians of the Galaxy Volume 3 Review!