Turning Dreams Into Reality
The story revolves around Walter Mitty, a daydreamer who uses his fantasies to escape his ordinary existence.
But when Walter's work and a priceless photograph are in jeopardy, he sets out on a real-life adventure that makes his dreams come true.
Ben Stiller plays Walter Mitty in the film, a reclusive photo editor at Life Magazine who enjoys daydreaming and tends to lose himself in his own thoughts.
Before Life Magazine transitions to digital, Walter is charged with locating the missing negative for the cover photo.
But when the negative disappears, Walter sets out on a search that brings him to places like Greenland, Iceland, and Afghanistan.
Walter Mitty's life takes a hard and much-needed twist once a priceless photograph that was trusted to him is lost.
The simple daydreamer who humbly followed every instruction given to him was now about to break his bubble of passiveness.
Throughout the movie, Walter's daydreams are portrayed through stunning visual effects that take us on a journey through his imagination.
In his daydreams, Walter is a hero, a suave adventurer, and a fearless risk-taker. However, when faced with a real-life adventure, Walter struggles to overcome his fears and anxieties.
Walter's journey is not only about finding the missing negative but also about him finding the courage to take risks and live his life to the fullest.
Did You Know This About The Secret Life Of Walter Mitty
All Greenland and Afghanistan scenes were shot in Iceland. Not only that, but while the Greenland scenes were filmed in Stykkishólmur, the scenes in Iceland set in Stykkishólmur were filmed in Seyðisfjörður, on the other side of the island.
Jim Carrey, Sacha Baron Cohen, Will Ferrell, Mike Myers, and Owen Wilson were considered to star.
The movie is largely based on James Thurber's 1939 short tale of the same name, which was also roughly translated into a 1947 Danny Kaye movie.
One of the central themes of the movie is the idea of taking risks and stepping out of one's comfort zone.
Walter's journey is a metaphor for the struggles many people face in their lives, the fear of taking risks, and the tendency to settle for a life that is less than fulfilling.
The movie encourages its viewers to embrace their dreams and take the necessary steps to turn them into reality.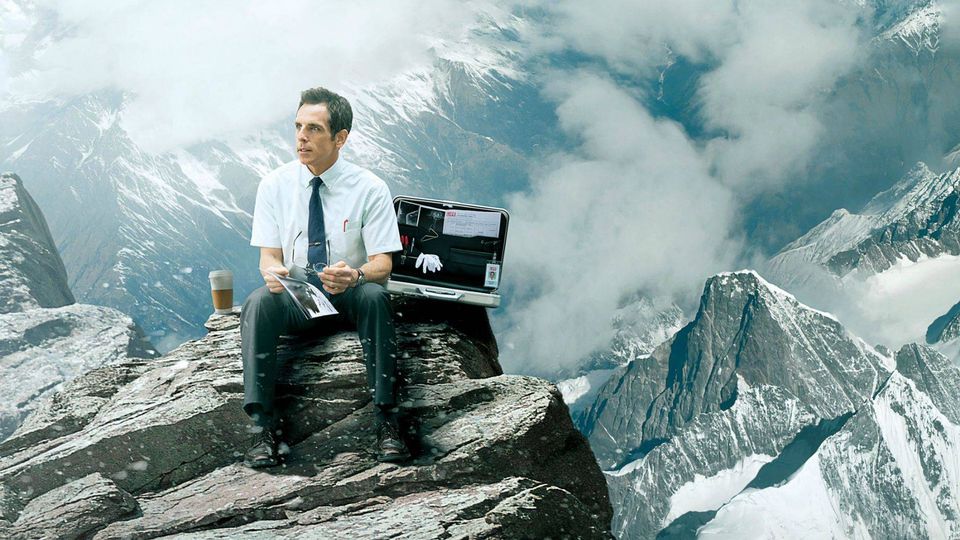 It is quite an interesting take as the film makes our passive protagonist who initially rolls with the punches into an active protagonist.
The transformation is on a somewhat realistic scale and shows real character growth as Walter Mitty is now a man who has done amazing things in the life of his own volition rather than remaining a participant that is caught up in every day's rat race.
In the end, Walter's voyage culminates in a stunning self-discovery in which he learns he is more capable than he ever imagined.
The film demonstrates that while pursuing our goals may involve difficulties and setbacks if we are ready to take chances and confront our fears, we can accomplish anything we set our minds to.
The Secret Life of Walter Mitty is a lovely film that serves as a reminder of the value of taking chances, the beauty of following our goals, and the strength of imagination.
We are inspired to leave our comfort zones and realize our maximum potential through Walter's journey.
The movie is a celebration of the human spirit and a testament to the fact that anything is possible if we are willing to work for it.
Also Read: Zodiac: A Crime Thriller
According to our Scopo-Meter, we check the following in this movie:
| | |
| --- | --- |
| Category | Out Of 5 |
| INTENT | 5 |
| PLOT | 4 |
| ACTING | 5 |
| CINEMATOGRAPHY | 5 |
| OVERALL | BOMB / GOOD / NICE / FINE / HMM / PATHETIC |
FilmScopes thank the makers of the movie for making a film for the everyday people who find comfort in knowing that their efforts are being acknowledged.
The scope of the film for the generations to come stands tall i.e. "Don't wait for your dreams to come true, actively pursue them and act as fast as possible!"