How To Be A Basic Best Friend: Ned Leeds
Ever wished that the mild-mannered Peter Parker caught a break in his life of misfortunes? After losing his Uncle, mentor/father figure, and social life this teenager deserves a sense of normal. Especially after Spider-Man: No Way Home in which he essentially loses everything he holds dear to him? That is where Ned Leeds takes the lead.
Presenting the one and only: a normal best friend in the whole Marvel Cinematic Universe. Forget the friendships of Luis and Scott, Nakia and Kamala, Steve and Bucky, or even Tony and Rhodes.
Spider-Man: No Way Home – All Talk, Little Magic
Ned Leeds is the only character in the entire MCU that is as normal as a person can be. He is not a violent man. He does not impose himself on anyone. He does not demand anything from anyone. Ned Leeds is the neutral gear of Peter Parker. A sponge that does not change its shape or size no matter how extraordinary a situation may be.
"Join me and together, we'll build my new LEGO Death Star!
"Dude, I got Doctor Strange magic. And I promise to you, I won't turn into a supervillain and try to kill you."
The fact that he is still the only friend of Peter Parker who has not turned his back on him or forsaken him is outstanding. Even after he found out that he has got magic on his side, he does not use it until absolutely necessary. 
Release Date

December 17th, 2021

 United States Of America

Primary Cast

Tom Holland

– Peter Parker / Spider-Man

Zendaya

– MJ

Benedict Cumberbatch

– Doctor Strange

Jacob Batalon

– Ned Leeds

Jon Favreau

– Happy Hogan

Jamie Foxx

– Max Dillon / Electro

Willem Dafoe

– Norman Osborn / Green Goblin

Alfred Molina

– Dr. Otto Octavius / Doc Ock

Benedict Wong

– Wong

Tony Revolori

– Flash Thompson

Marisa Tomei

– May Parker

Andrew Garfield

– Peter Parker / Spider-Man

Tobey Maguire

– Peter Parker / Spider-Man

Directed By
Written By

Chris McKenna
Erik Sommers

Produced By

Kevin Feige
Amy Pascal
Matt Tolmach
Outstanding Levels Of Normal
No one can tell me otherwise that being the most normal character in a universe where superheroes are born almost every other day isn't the most amazing yet boring aspect of a movie. His concerns are basic. His curiosity is basic. Even his lines feel like an NPC spewing out dialogues to fill the runtime sometimes.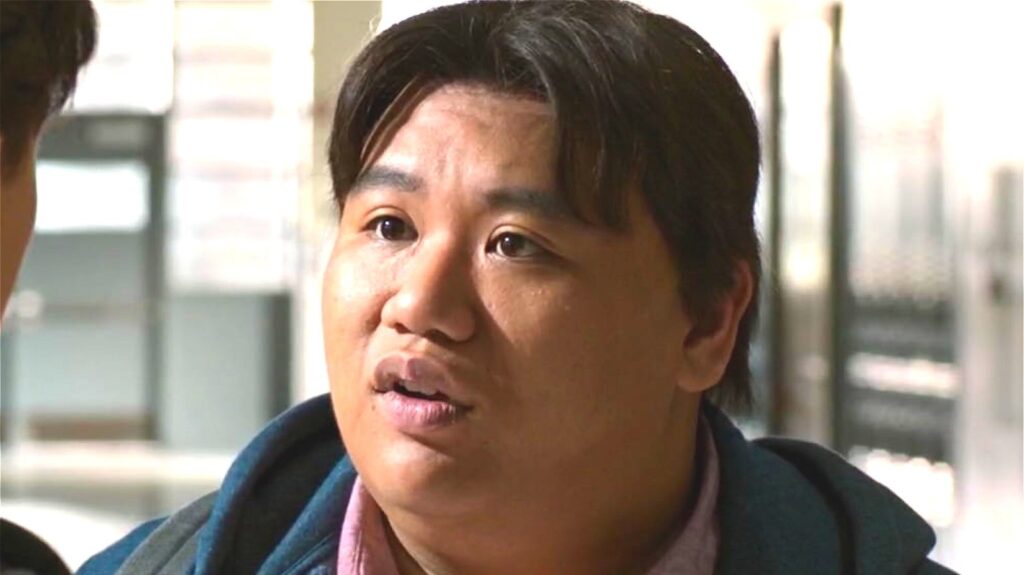 The only character development we have seen from this CEO of sex is when he came into a relationship in Spider-Man: Far From Home and leaves that same relationship by the end of it. This man has been the most uninterested character throughout the entire Marvel Cinematic Universe and that is an achievement only the most mundane can achieve.  
Ned Leeds: The Most Basic Character Who Did Not Evolve
Although some fans may consider Ned Leeds to be their favorite character, there are good reasons why he is viewed as the Marvel Cinematic Universe's most fundamental buddy. He doesn't offer much in the way of uniqueness or depth because he is a classic high school nerd who lacks agency, character development, and distinguishing qualities. In the greater Marvel universe, he is essentially a boring and unimpressive figure, even though he might offer some comic relief.
Also Read: The Rise Of The Guardians: Learning To Have Fun
According to our Scopo-Meter, we check the following in this movie:
Category
Out Of 5

ACTION

5

PLOT

4

VFX

4

ACTING

5

OVERALL
BOMB

/ GOOD / NICE / FINE / HMM / PATHETIC
FilmScopes thank the creators of the movie for providing a character so consistently normal, that the viewers may not even acknowledge his existence in the trilogy.
Spider-Man: No Way Home increases the scope for young actors who wish to enter the Marvel world, it inspires them to do better.